Peek inside the Harry & Rose Baby Skincare Gift Box
October 10, 2018
If you are looking for a baby shower gift or a present for a new mum or dad, then you can be sure that the Harry & Rose Baby Skincare Gift Box will put a smile on their face.
In fact, here at The Conscious Parent Company, we were so impressed by the natural, organic and hypoallergenic ingredients used in the Harry & Rose Skincare Gift Box, that we just had to add it to our range.
From opening up the elegantly designed giftbox, made from 100% recycled paper, to breathing in the bouquet of calendular and chamomile used in making these adorable toiletries, you can be sure that every parent will love this as a gift for their new baby.
Just wrap it, hand it over and wait for the smiles!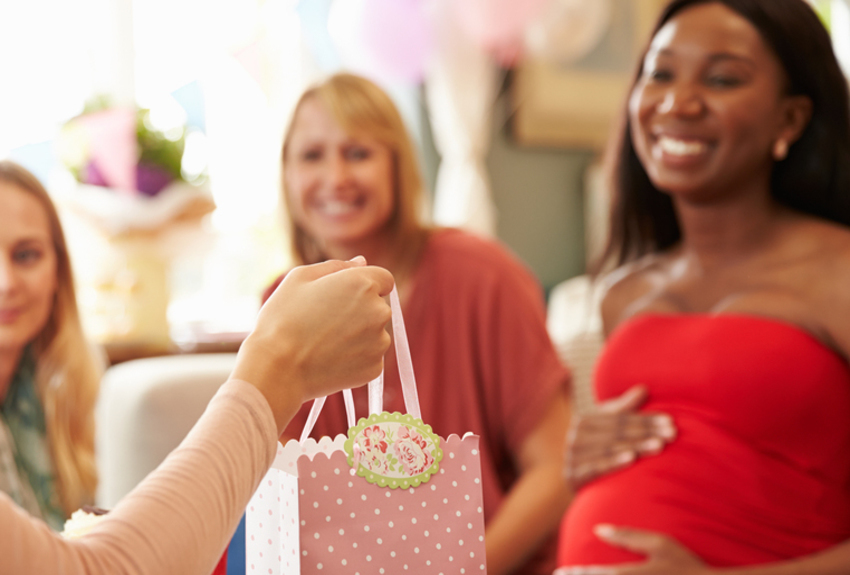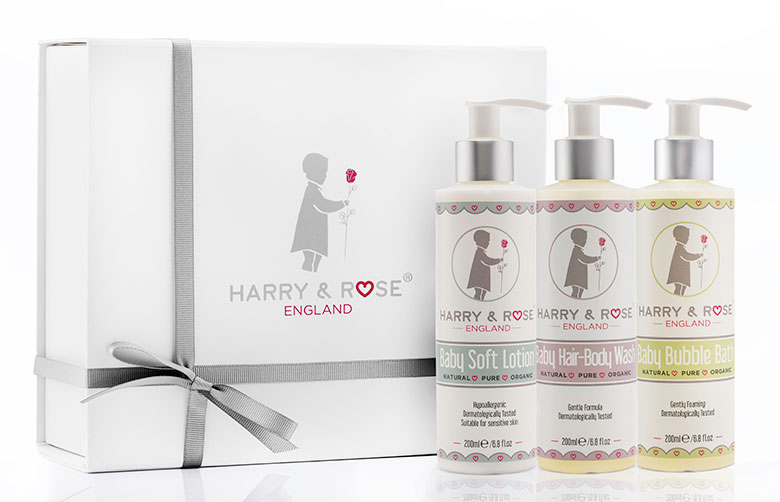 So what's inside the crisp white box?
Undo the silver bow and lift the lid to find three bottles of gorgeous baby toiletries, including scrumptious bubble bath, delectable hair/body wash and adorable body lotion.
The Harry & Rose Bubble Bath has a No-Sting formula and contains natural ingredients to help preserve the natural balance of baby skin, keeping it nourished, moisturized and amazingly soft.
The Hair-Body Wash also has a gentle, No-Sting formula plus an allergen-free scent, making it suitable for newborns or babies with sensitive skin. With a gentle pH to help protect the natural balance of baby skin, it is free from known and potential irritants and can help wash away eczema, cradle cap and dryness.
Finally, there is the Harry & Rose Baby Soft Lotion. Beautifully scented and with a light, luxurious feel, it is formulated with organic and natural ingredients to moisturise and soothe baby's delicate skin.
Curious about the natural ingredients?
Harry and Rose products contain a variety of ingredients that help protect baby skin in a number of ways:
Calendula: the anti-inflammatory and antibacterial properties of calendula have a soothing effect to help heal eczema, wounds and burns.
Coconut: by keeping the skin moisturised, coconut protects against rashes, eczema, patchy skin, dermatitis and cradle cap.
Cottonseed: by nourishing the skin and retaining moisture, cottonseed oil works well for both dry and damaged skin.
Chamomile: ideal for sensitive skin, chamomile is useful for treating rashes and skin breakouts
Sunflower: containing high levels of vitamin E, this ingredient is calming, moisturising and very effective on eczema.
Aloe Vera: working to moisturise and nourish the skin, Aloe Vera helps to soothe eczema and baby nappy rash (not included in the Baby Soft lotion)
Sweet almond: rich in emollients, this nourishes skin making it smooth and soft (only included in the Baby Soft lotion)