What is the BabyDam bathwater barrier?
February 26, 2019
The BabyDam bathwater barrier is a simple but innovative product, which creates a baby-sized bathing area in your family bathtub.
Designed by UK mum, Deborah Piner, who was tired of wasting so much water at bath time, the BabyDam allows you to section off an area of your bath so that it can be filled in less time, using much less water.
If you wish, you can then sit in the dry part of the bath to bathe your baby, avoiding the need to reach over the bath side, which can often prove awkward and tiring.
Being a flexible plastic barrier, you can easily position it at either end of the bath, meaning you can create the bathing area away from the taps if you feel this is less risky.
You can also customise the size of the baby bath as your newborn grows into a toddler by positioning it further up the bath as they get bigger.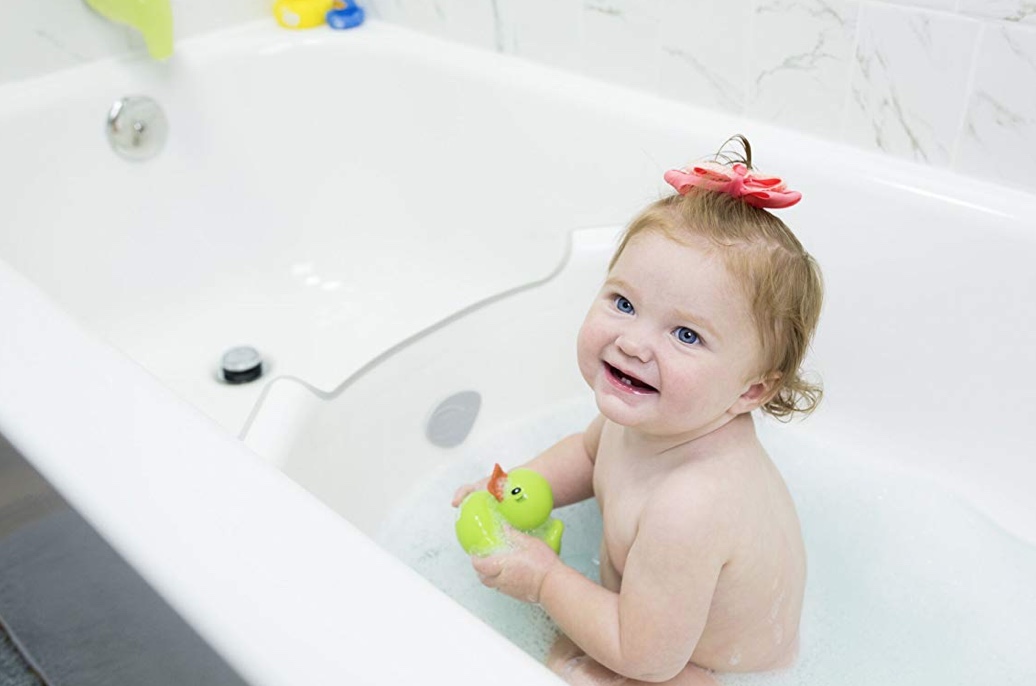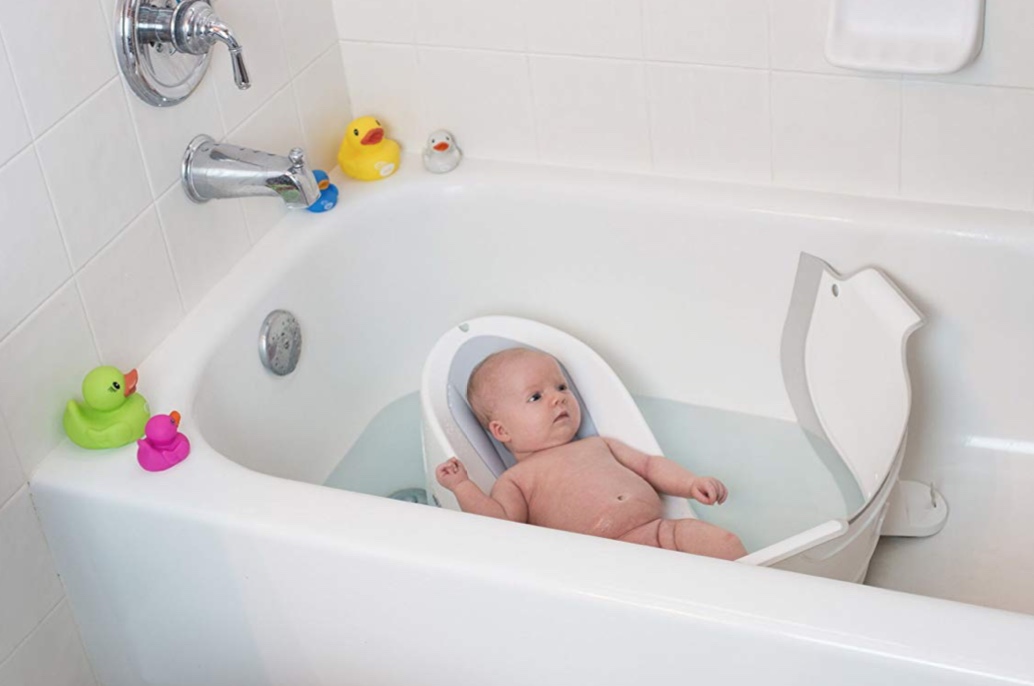 Is the BabyDam suitable for newborns?
The BabyDam is suitable for newborns, so there is no need to buy a traditional baby bath. You can either place your baby in its bath cradle within the BabyDam bathing area or bathe your newborn without a bath seat, as you prefer.
When your child is very young, you can also remove the plug from the barrier wall to prevent overfilling.
As your child grows you can refit the plug and fill the bath area up a little more, although it is advised that you should always keep the water level below the maximum fill line at the top of the plug.
How much water will the BabyDam save?
If you fit the BabyDam halfway in a standard UK family bath, you will save 56 litres of water every bath time if you fill the BabyDam to the maximum mark, or 28 litres if you fill it to the minimum mark beneath the plug.
Will the BabyDam fit my bath?
The BabyDam is designed to fit most standard UK sized baths with a non-textured surface, whether they are straight, L-shaped or P-shaped. Unfortunately, baths with a dimpled or otherwise uneven sitting area won't allow the rubber gasket at the bottom of the BabyDam to create an effective seal.
How can I get my BabyDam?
If you are interested in buying the BabyDam just click here to pre-order. We are expecting to have our first batch available at the end of March, so we'll let you know as soon as they come in. We will have BabyDams in grey, blue or pink, so you can choose the colour you like the most.
You might also want to click here to see our baby bathing tips or click here for information on our organic bathing products for babies..