Ever wondered if air pollution from rush hour traffic is damaging your health? Now it appears that if you are pregnant, it could also be increasing your chance of miscarriage.
Short-term Exposure to Elevated Levels of Air Pollution & Pregnancy Loss
That is according to a recent study, Fertility and Sterility, which found that 'short-term exposure to elevated levels of air pollutants was associated with higher risk for spontaneous pregnancy loss.'
In fact, the study found that short term exposure to raised levels of nitrogen dioxide (NO2) pollution increased the risk of losing a pregnancy by 16%.
Average & Harmful NO2 levels
Whilst the average seven-day NO2 level during the study period was 34 micrograms per cubic metre (μg/m3) and peaked at 145μg/m3, the researchers found that an increase in NO2 pollution of only 20μg/m3 led to the 16% rise in the risk of miscarriage.
Produced by burning fuel, particularly in diesel vehicles, the NO2 levels in this study were at similar levels to those found in major cities like London, meaning that pregnant women in all areas with intense traffic throughput are at risk.
Other Pregnancy Risks of Air Pollution
Miscarriage is only one of the pregnancy risks associated with outdoor air pollution. Other studies have also shown a clear risk of preterm birth and reduced birth weight where pregnant women are exposed to carbon monoxide (CO), nitrogen dioxide (NO2) and particulate matter less than 10 and 2.5 microns (PM10 and PM2.5).
Other Health Risks from Car Fumes
The World Health Organization has also ranked diesel fumes in the strongest class of carcinogen to humans, meaning that in addition to miscarriage, they pose a risk of causing cancer. In addition, several studies have shown a link between diesel fumes and exacerbated breathing problems, such as asthma.
With this is mind, it's important for pregnant women to minimise their exposure to diesel fumes whenever possible.
How to Reduce Exposure to Diesel Fumes & Air Pollution?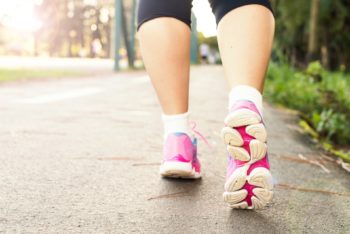 Here are just a few tips for doing this:
Avoid walking along busy roads, particularly during the rush hour
Keep your car windows closed when sitting in traffic and try to recirculate clean air where possible, rather than dragging in fumes from the car in front of you
Avoid being outside for too long on days where air pollution is particularly high
If you live on a busy road, keep roadside windows closed and use an indoor air purifier
If you want to keep an eye on outdoor air pollution levels in your area visit this link. You can also click here for a guide to UK air pollution resources.