The fashion industry is quickly becoming the fastest global polluter. Additionally, fast fashion causes social as well as environmental problems. Garment workers often work long hours for low pay, for the sake of cheap clothing.  The green Grandma is taking the 'Second Hand September' challenge, which we think is amazing! As a result you save not only money, but resources and support for the fast fashion industry.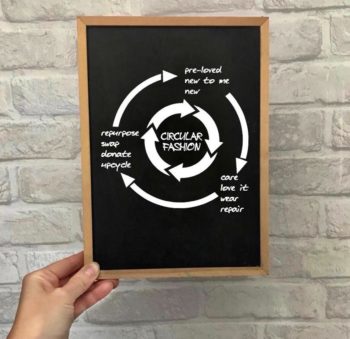 Welcome to slow fashion season! As we head into autumn there is a big emphasis on changing the way we buy our clothes. Looking at how we can make sustainable changes to the way we think about and buy our clothes. Oxfam are running a campaign 'Second Hand September' asking us to take a 30 day pledge saying no to new clothes. Encouraging us to buy pre-loved, new to me fashion and re-looking into our own wardrobes. I have taken the pledge; it has given me the push to look at my own views around fast fashion, to look at other ways of getting that 'feel good fix' that a new outfit often gives me.
We Need Change
The environmental cost of fashion is huge; it is the second biggest polluting industry in the world, with toxic chemicals used to create fabrics and dyes, creating water and air pollution. One billion garments are produced annually, so the scale of the pollution is devastating. 20,000 litres of fresh water is needed to produce one kilogram of cotton, this is equal to just one t-shirt and one pair of jeans. T
he social costs are high too; the garment workers in the fast fashion industry often work long hours, with little pay and in unsafe working conditions. Women make up 80% of the workforce and many are subject to exploitation. It is a myth that our old clothes are recycled or get given to people in need; the truth is 85% end up in landfill. The huge volume and sometimes poor quality of clothes given to charity shops is just too high, with 15-20% of clothes never making it onto the shelves.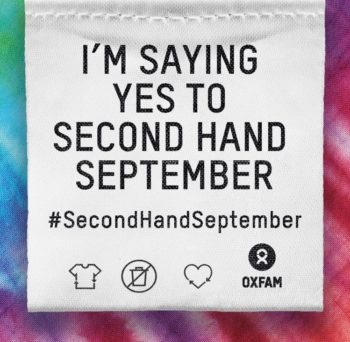 Making a Change
As with most of consumerism the sustainable option is use what you have. Start with a good sort through your own wardrobes. This summer I did just that, and I managed to sort out items that I had not worn for a while, that I could use again. When looking for pre-loved clothes, if you enjoy searching through rails of clothes, charity shops, flea markets and car boot sales are great. If not, you can buy pre-loved clothes online from EBay, Oxfam Online, ASOS Vintage, and Facebook Marketplace. Another option that is becoming more and more popular, is 'Swap don't Shop' events, search the internet for swaps near you.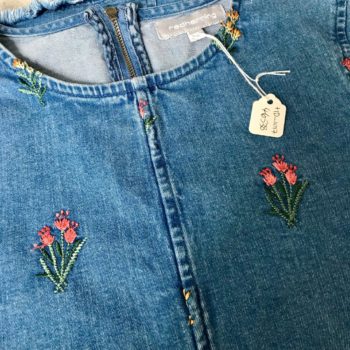 The general rule is garments are traded and exchanged instead of using money. If it interests you, create your own swap with family and friends, great to swap baby and children's clothes too. Many years ago, I remember my daughter's nursery holding a children's clothes swap, it was great as they grow so quickly, lots of nearly new items! This system is so good, it keeps clothes circulating and out of landfill.
Buying New
Sustainable fabrics to look out for are linen, tencel, hemp, silk, ramie, bamboo and organic cottons. Ethical clothing comes with a price tag; it is not affordable for everyone. So, we can all make a change.  Let's slow fashion down, move away from the throw away culture, look for classic items when we need them that go with what we already have.
Together we can all make a change, and think of the money we could all save!
If you would like to make a difference, you can follow Rachael on Instagram  Be more like the green grandma!
Do you follow 
The Conscious Parent
 on Instagram? Make sure you don't miss out and hit that follow button!
How do you find parenting ? Do you worry about climate change?  Have you changed your habits for the good of the planet? Maybe you have experience with having grandchildren? We would love to hear from you. Contact us with your story.