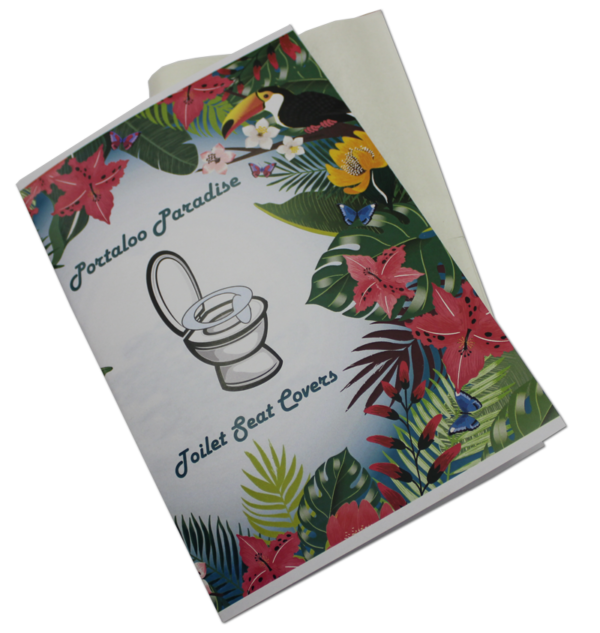 Portaloo Paradise Toilet Seat Covers – 100 covers
Are you and your friends expecting lots of trips to the portaloo this festival season? Then why not bulk buy portoloo protection with our multipack Portaloo Paradise toilet seat covers? Ideal for keeping you clean and dry when using festival loos, they are 100% biodegradable and flushable after use.
Supplied as 5 packs of 20 toilet seat covers.