Mummy blogger Easter decoration ideas
April 17, 2019
As parents, we don't think twice about decorating the house at Christmastime. It's wonderful to see the kids get more and more excited about the prospect of Christmas Day as they decorate the Christmas tree with baubles and sparkling lights.
So why not built their anticipation over Easter by decorating your home with a holiday theme?
As with Christmas, you can get the kids involved with every detail and have some great fun with arts and crafts.
If you are looking for inspiration, we love these mummy blogger ideas! Why not give them a go?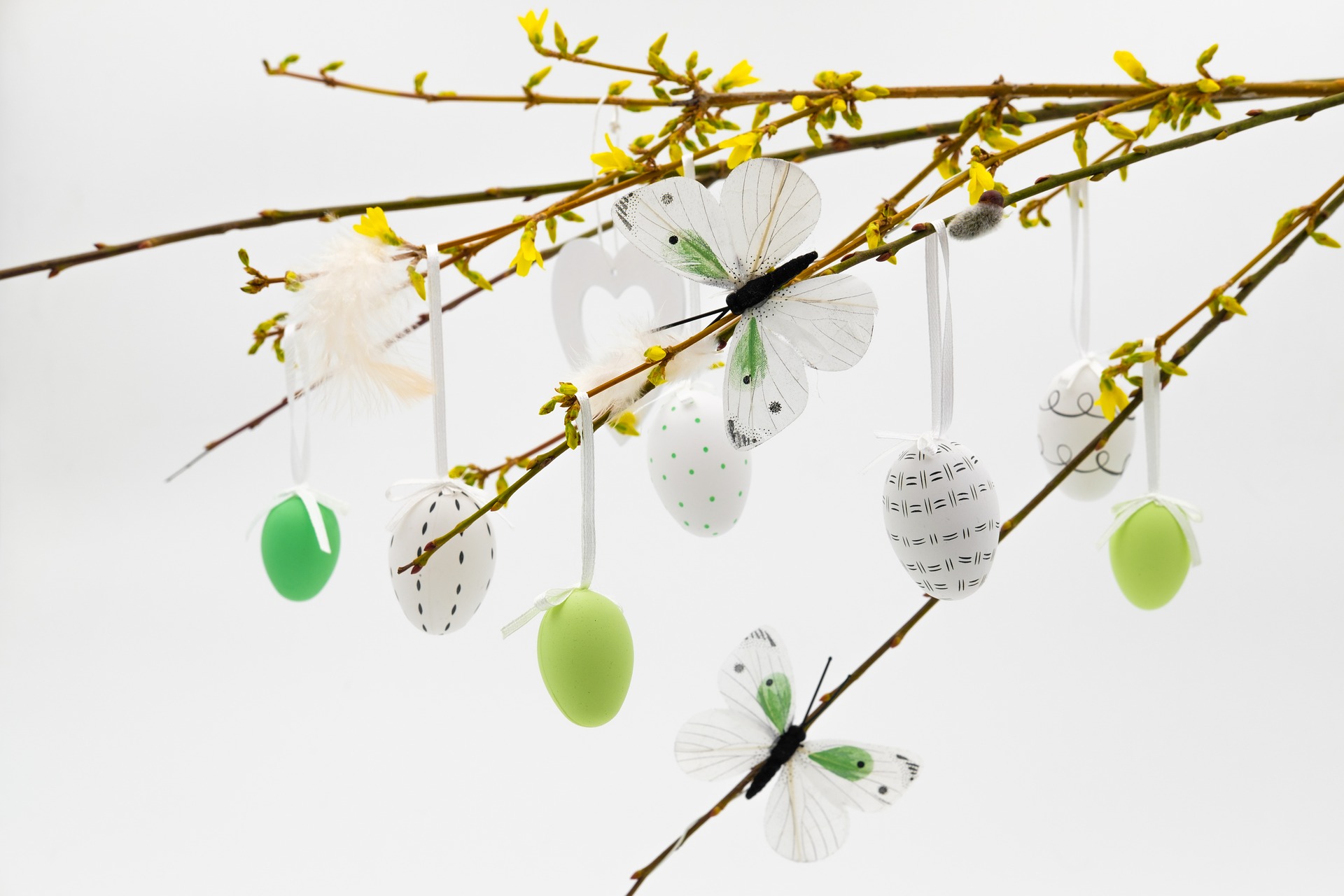 Make an Easter Tree
This Easter tree idea from mummy blogger, the Crummy Mummy, is absolutely inspired! Apparently, making and decorating an Easter tree is a centuries old tradition in Germany.
We love the look of this tree and its gorgeous pastel-coloured decorations – the perfect statement that Spring has sprung and Easter is here. Click here to follow the Crummy Mummy's 5-step guide or add your own twist for that a personal touch.
Hand paint some Easter eggs
Create more little pockets of Easter loveliness around your home by helping the kids decorate eggs by painting them with their own designs and colours. Then pop them into bowls or baskets to display them in little clusters.
Just remember to blow your eggs first – or use wooden or paper eggs. If you are not sure where to start or which materials you need to get going, click here to check out this great guide from mummy blogger, Rainy Day Mum.
Don't forget the Easter bunny
No Easter-themed home can be complete without an Easter bunny… or two or three. Why not cut out some bunny-shaped card and get the kids to decorate their own rabbits.
We also love these foam cup bunnies from mummy blogger, Amanda Formaro. Just click here to find out how to put them together.
Add an Easter wreath
Set the stage for your Easter interiors by creating a fun and colourful Easter wreath for the front door.
We love the sparkle and pure 'orangeness' of this fabulous glitter carrot wreath by mummy blogger, Mum in the Madhouse. Just click here to see how to make it.
Not only is it bound to look fabulous hanging on your front door, it is also sure to tempt in the Easter bunny to hide those yummy Easter eggs around the house.
Of course, not every parent wants Easter to be about chocolate egg hunts, so if you are looking for sweet-free activities to do with your kids this Easter just click here for ideas.
Have a happy, hoppy Easter!