How to childproof your bathroom
March 20, 2019
Watching your child take its first steps is always a wonderful moment. That said, it also signals the start of toddling times, with crawling expeditions that can shoot off in any direction at any moment and little-finger explorations into every curious box, bin or drawer that they can get into.
Combine this with
a bathroom environment, providing lots of opportunity for accidents with water, hard floors and bottles full of chemicals and it's easy to see why childproofing your bathroom is so important.
Here are a few tips to help you keep your intrepid toddlers safe:
· Make sure that any bottles that could put your child at risk are moved out of reach and put into cupboards with childproof locks. This includes shampoos, bath oils and other bathing products as well as household cleaning items such as bleach. Also, remember not to leave bottles of pills or other medication out on surfaces. While you may think that there is no way that your child can get into these bottles, children manage to surprise us all the time and nobody wants that kind of surprise.
· When not in use, keep the toilet lid shut and ideally install a lock to prevent little fingers prizing it open. Not only is an open toilet bowl an invitation to poke around in an area full of bacteria, there is also the risk that your top-heavy toddler could fall head first into the toilet water. Also, if they try to lift the lid and it falls down on them, they could end up with a nasty bump on the head or rap on the fingers.
· Take care that any bathroom radiators or heated towel rails are not set to a high temperature. A toddler could get some nasty burns from trying to hoist themselves up on a boiling hot towel rail or steady themselves on a very hot radiator. If you are worried that your tot might turn up radiator valves, you can secure them with a locking radiator valve cover.
· If you have any plug sockets in your bathroom, make sure that they are fitted with an electrical plug socket protector. If you use any electrical appliances in your bathroom such as curling irons or shavers, make sure that these are safely stored out of reach as well.
· Once of the most common causes of bathroom accidents is the wet floor. Not only can it lead to a bad slip, your child might also hit themselves on the bath side or other objects as they fall down. In addition to making sure that your floor is dried properly, you can also use anti-slip tiles on your bathroom to reduce the risk posed by a wet floor in the first place.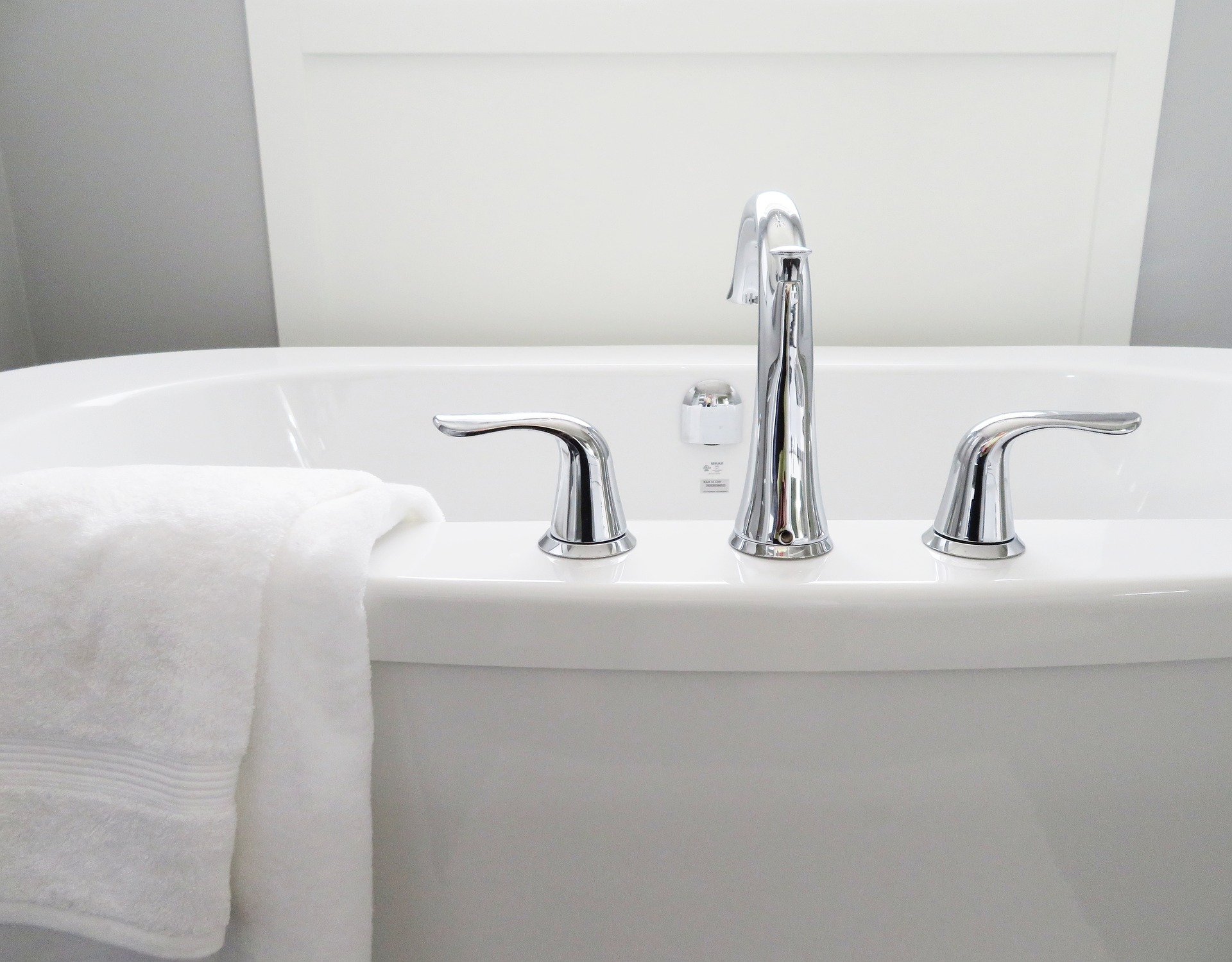 · One of the most common ways people air their bathroom of steam is to open a window. Just remember that whilst you might not think to climb on a cupboard or bath side to reach the window sill, your toddler might see this as an amazing adventure. To avoid the risk of them getting through the window install child safety locks that limit the extent to which the bathroom window can be opened.
· With toddlers, there is always the risk of them scalding themselves or creating a drowning risk if they get access to taps. Prevent this happening by fitting tap guards and ensuring plugs are not left in the bath or sink.
· If you are still concerned about your toddler having free rein over the bathroom while you are not there, fit a child safety lock on the bathroom door or a child gate at the entrance. This way, you can rest easy knowing they won't be exploring in there if you get distracted for five minutes.
We hope that you have found these tips useful. If you are interested in similar topics, such as how to bathe a baby, especially when they seem anxious about bath time, just click here to visit our blog. You'll also find useful tips on how to conserve water at baby bath time and insight into baby bathing products that are gentle and kind to baby skin and eyes.