Get these on-trend baby nursery styles
May 14, 2019
If you feel put off by traditional baby nursery shades of powder blue for boys and pastel pink for girls, then there is no better time to be designing for more contemporary tastes.
With trends towards more gender-neutral styling, baby rooms are turning convention on its head, subverting customary colour palettes and focusing on eco-friendly furnishings.
Here are three current trends that we think are really cool.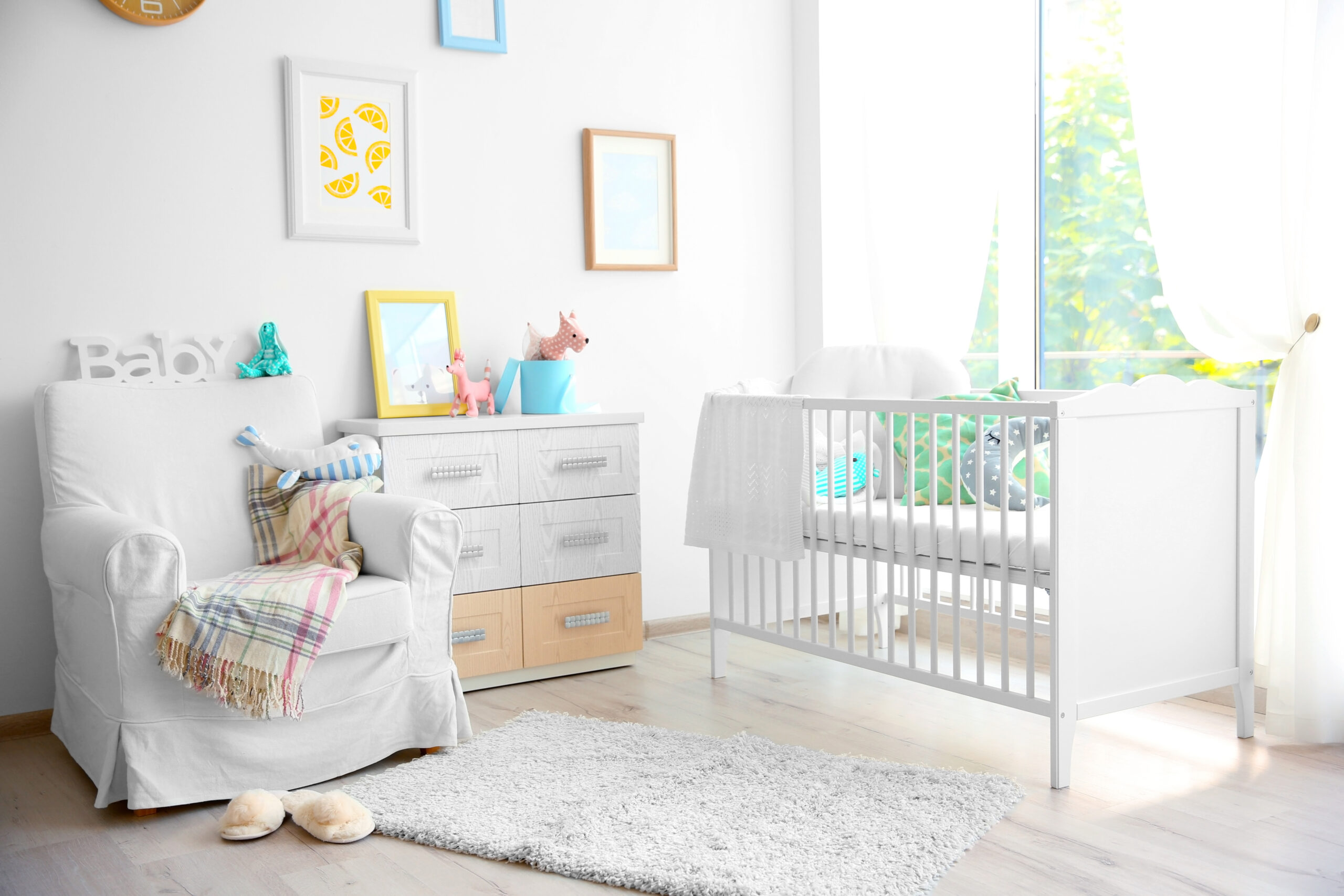 Scandinavian
Right now, parents are going mad for gender-neutral looks for their baby nursery. Using greys, whites and beiges can create a Scandinavian look that is both inviting and calming.
To prevent the look becoming too washed out by these muted tones, try adding a range of colourful toys and baby accessories in fun and complementing shades.
You can also embrace the Scandi obsession with clean air by investing in a compact air purifier to keep the nursery clean of indoor pollutants.
Create an even more environmentally-friendly space for your new baby by choosing recycled, repurposed and sustainably sourced furniture and décor.
Mystical
Similar to the Scandinavian theme, but using darker, smoky shades of blue and grey, this look evokes a more mystical feel.
Create an other-worldy place where imaginery creatures transport your little one on adventures and help them to learn important and useful lessons for early life.
Add fairy tale pictures to walls, pop puppets on shelves, hang a mobile of stars above the cot for that extra touch of fairy dust.
You can keep the room from looking gloomy by adding crisp white cribs, changing tables and window blinds. The finished look should be restful, muted and simply magical.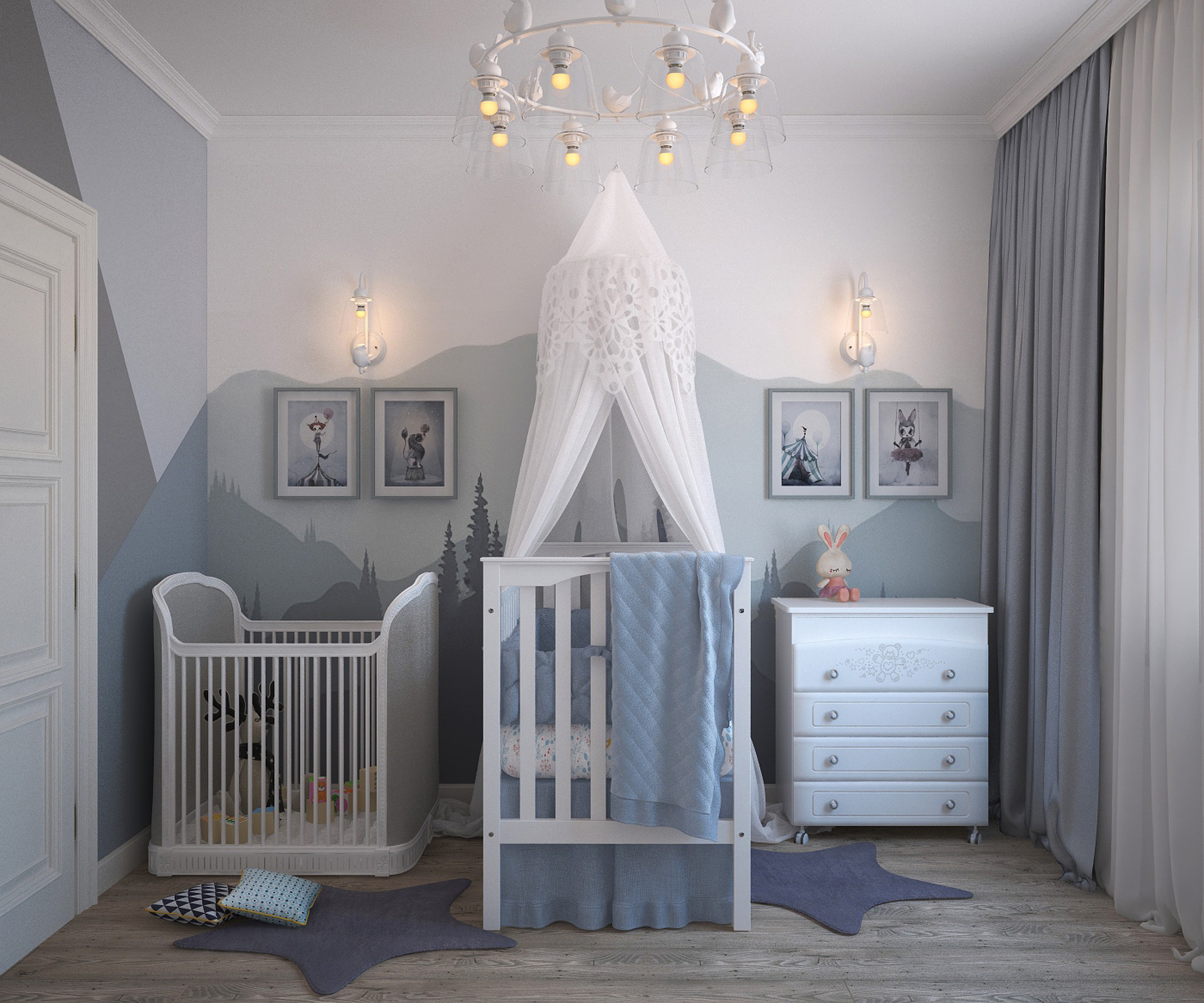 A Touch of Dark
If you want a non-traditional colour scheme for your baby nursery, but feel that the Scandinavian look has become too commonplace, then why not jump on the trend for darker walls.
The 2018 interior design craze for using darker colours such as navy, charcoal, emerald green and black is still popular.
You can prevent it from becoming gloomy by breaking up dark areas with light-coloured furniture, fabrics and accessories.
Then just add a couple of lime green pot plants for a touch of freshness and light.
More baby nursery ideas
You can get more ideas for styling your baby nursery by checking out parenting magazines such as Baby Magazine or Little London. Or why not head to one of the many baby shows in the UK, where you will find loads of adorable nursery products?
Once you've designed your ideal nursery, why not email us a photo to hello@theconsciousparent.co.uk and we will post it on our social media? Happy styling!