If you are concerned about the environment that your child is growing up in, then the issue of whether to invest in disposable environmentally-friendly nappies is likely to be a big consideration for you.
Of course, you can always opt for re-usable nappies, but if these aren't workable for your lifestyle, are there any disposable environmentally-friendly nappies that you can use instead?
Fortunately, some nappy manufacturers work very hard to make disposable nappies that are as eco-friendly as possible.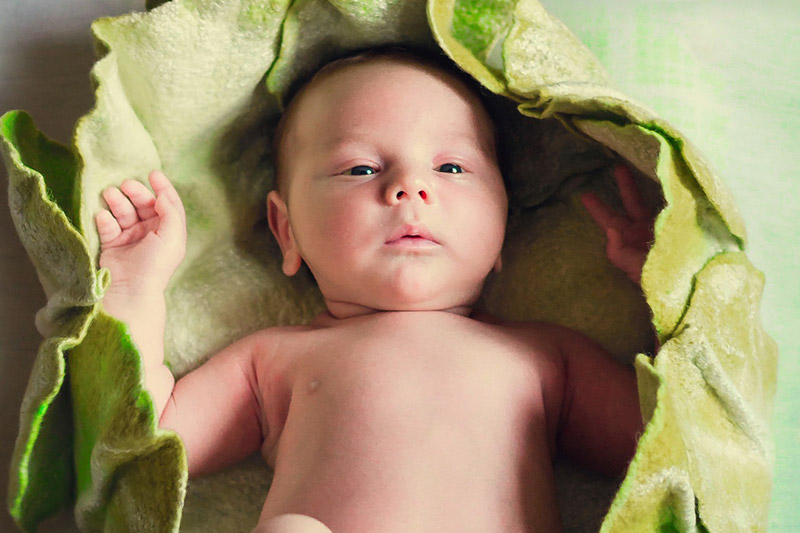 That said, it can be confusing to know where to start, so if you are unsure whether the disposable nappies you are considering are genuinely eco-friendly look out for these logos and certifications:
The Forest Stewardship Council Label
There is no doubt about it, using disposable nappies leads to massive deforestation on our planet. In fact, according to RecyclingBins, 7 million trees are cut down each year to make them.
However, if you choose disposables made from materials sourced from sustainable woodland, you can be assured that any trees used to make your baby's nappies are being replaced.
This is very important as the news trees can then continue the process of regulating the amount of carbon dioxide in our atmosphere through photosynthesis. In this way, the re-forestation process helps minimise the impact of deforestation on global warming, whilst also helping maintain tree populations.
By choosing disposable environmentally-friendly nappies with the FSC label, you can rest assured that you are using a product from sustainable woodland that is certified by the Forest Stewardship Council. This non-profit, international labelling system for wood and paper has the support and endorsement of environmental movements such as the WWF, Forests of the World and Greenpeace.
The Nordic Swan Eco-label
A lot of disposable nappies are manufactured using unnecessary chemicals and ingredients, such as brighteners and bleach to make nappies whiter.
By using disposable environmentally-friendly nappies that carry the Nordic Swan Eco-Label, you can rest assured that your nappies have been manufactured with care and consideration for the environment. For example, the manufacturers of Bambo Nature, which is the only nappy to be credited with the Nordic Swan Eco-Label, use oxygen to whiten nappies instead of chemicals. Not only is this better for the environment, but it also makes the nappies suitable for a baby's sensitive skin.
The Cradle to Cradle Certified™ Product Standard is administered by the Cradle to Cradle Products Innovation Institute. The standard guides designers and manufacturers through a continual improvement process that looks at a product through five quality categories — material health, material reutilization, renewable energy and carbon management, water stewardship, and social fairness. Only products that reach a certain level of achievement in these categories can be awarded the Cradle to Cradle Certified™ mark.
Of course, your baby is also part of the immediate environment affected by disposable nappies, so you will want to make sure that any nappies you buy will be safe for your baby to use. Fortunately, the 'Dermatologically tested' label shows you that the manufacturer of your disposable nappies takes your child's well-being seriously.
For example, Bambo Nature disposable nappies are dermatologically tested at independent German institutes, ProDERM (Institute for Applied Dermatological Research) and ATC GmBH (Applied Tox Consult), which certify that the products comply with regulations.
For some parents, ensuring that the environmentally-friendly nappies they use do not cause any problems relating to asthma or allergies will also be important. If so, then look for nappies carrying the Asthma-Allergy Denmark logo.
To get this logo, a manufacturer of disposable nappies must demonstrate to The Asthma & Allergy Association Denmark that their nappies pose the smallest possible risk of causing allergy, eczema or skin-irritation to the user.
To ensure this, the Association evaluates thoroughly all of the ingredients and raw materials used in the product. When all ingredients are approved, the product in itself is evaluated. If all evaluations are positive, the product can then carry the logo.
Choosing the best environmentally-friendly nappies
Whilst there are many more labels in circulation that indicate a commitment to safety and the environment, the above list should give you a good starting point to check out whether the disposable nappies you are buying for your baby really do meet your expectations.
As well as looking out for the above labels, you can also do online research to find out the best disposable nappies for your baby. It's easy to find online parenting magazines and websites that have tested out different nappies for their eco-friendly qualities, such as this nappy comparison feature by BabyGearLab.
To view our range of environmentally-friendly nappies made by Bambo Nature just click here. We have created stress free nappy and wipe bundles that will last a whole month! Make the change to Bambo.